Pilot Name: Social Innovation and Generativity in the Mediterranean City
Description: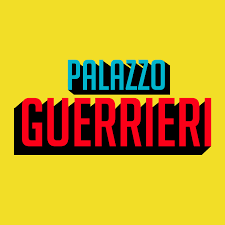 The pilot action has been focused on territorial analysis, policy analysis and production of data.  The action has supported with knowledge and data the experience of Palazzo Guerrieri, a community hub realized by the Comune di Brindisi in a disused public historical palace. The City Government of Brindisi is using this space to enact a wide set of policies aimed at promoting innovation in different areas of intervention. Among them it is possible to mention: a public bid for offering support to start-ups, a public call for entrusting to associations urban parks and public buildings, a co-working, a high number of cultural events. These initiatives have to be analysed in a national context within which many City Governments are trying to enact innovative policies to involve citizens in creating innovation in local development and in managing public assets. The Valore Comune Project promoted by IFEL (Istituto per la Finanza e l'Economia Locale) is aimed at studying those policIes for urban commons and to spread them among italian municipalities. The experience of Palazzo Guerrieri is particularly interesting because it is promoted in a context characterized by relevant social and economic problems. This is why the action has been carried out in cooperation with IFEL, that took part to the Pilot Action working group.
Activities:
The main activity realized by the pilot action is the analysis of the "Palazzo Guerrieri" project in the context of Brindisi. The main activities are the following: 
Background analysis on socio-economic data in the Municipality of Brindisi (with focus on economy, employment, education, culture, active SVRCs), and a qualitative analysis comparing the projects and strategy of Brindisi with those of other Italian cities in the field of community hubs. 
Definition of indicators and variables for the analysis of the Palazzo Guerrieri Project and research on the project implementation through direct observation, interviews, questionnaires, data gathering. 
Establishment of a pilot action working group composed by ANCI, Municipality of Brindisi, IFEL.  
Publication of the data in open format on the website of ANCI. 
Realization of a research report both on the context analysis and project analysis also containing suggestions on the future actions for Brindisi and other municipalities with a focus on how to carry on policies supporting social innovation.  
Presentation and discussion of the report in two public events held online.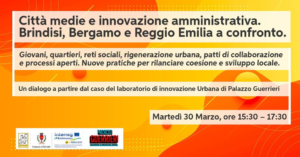 RESULTS The results obtained are an increased knowledge of:
The social, economic demographic context within which the Urban Innovation Lab Palazzo Guerrieri is Located
A monitoring of the actions carried out in the frame of the Urban Innovation Lab Palazzo Guerrieri.
An active involvement of stakeholders in the monitoring and evaluaton of the Urban Innovation Lab Palazzo Guerrieri.
Ideas and tools to further develop the project of Palazzo Guerrieri and other policies for social innovation in the City of Brindisi.