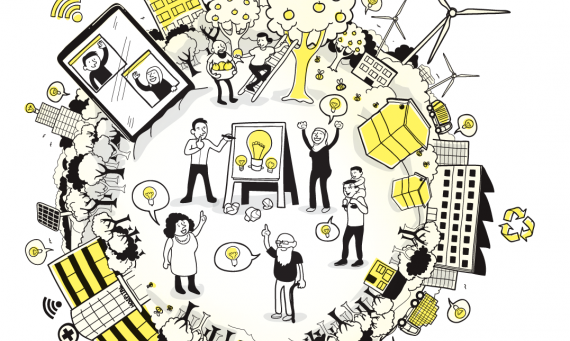 July 14th, 2021, 11:00 – 13:00 (CET)
The webinar will be the occasion to present and discuss activities developed in the framework of +Resilient and that directly involved Public Authorities. Study visits and pilot actions showed how Local and Regional Governments are key actors in supporting social innovation. The webinar will focus on the lessons learned on the role of Public Authorities in promoting Social Innovation and Clusters with high social vocation and responsiveness.
Agenda
Francesca Nadalin (Veneto Region)
Social Innovation and Generativity in the Mediterranean City
Massimo Allulli (ANCI – National Association of Italian Municipalities)
The initiatives enacted by the Municipality of Barcelona to foster and support social economy and innovation.
Rosa Panades Blas (Barcelona Activa)
The induction of social innovation – from failure to the Regional Center for Social Innovation
Helga Može (Foundation for Partnership and Civil Society Development – Istrian Region)
Deborah Galimberti (PhD, University of Florence, Department of Political and Social Sciences)
The webinar is open to public, but registration is required. Registration will be open until the 13th of July and all registered participants will receive the link for participation to the webinar
(registration is closed)